By Jacob Pierce
March 23, 2015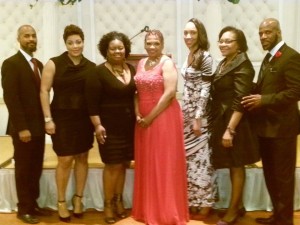 "Championing the Spirit of Bea Gaddy" was the theme at the first Annual Bea Gaddy Heroes Awards Gala and Fundraiser, held Sunday, March 15, at the Gala Center in Woodlawn as homage was paid to the legacy of Bea Gaddy. Citizens, social organizations and businesses were recognized at the awards gala where nominees who share Bea Gaddy's spirit to help the less fortunate were honored. The event was hosted by Doresa Harvey (radio personality on WCAO Heaven 600) and members of the planning committee. Honorees such as Steve Parrish, recipient of the Humanitarian of the Year award at the gala, expressed that he became involved because he felt he was 'doing something that you should do.'
Championing the spirit of Bea Gaddy
In 1981, Bea Gaddy, born Beatrice Frankie Fowler, won $290 from the Maryland State Lottery. Although she had five kids to feed, she used the lottery winnings to prepare Thanksgiving dinner and feed 49 people in her home. She later founded the Bea Gaddy Family Center which accepts donations to feed the homeless, houses ten women and children in its shelter; while offering education and employment resources. Cynthia Brooks, Bea Gaddy's only living daughter, is the Center's Executive Director.
Highlights of the Gala included a stand-up act by Comedian Rob Richardson and special presentations to honorees such as The Baltimore County
Corvette Club (BCCC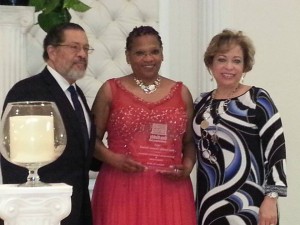 ),The Dale Talley Branch Foundation and The Marc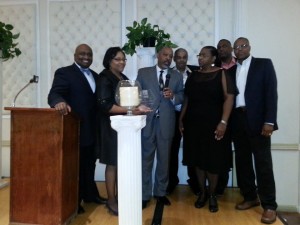 h Funeral Homes. Steve Parrish, member of BCCC, a.k.a 'Secret Agent,' his alter ego, won the Humanitarian award, in part, for combining the center's needs with those of the Horseshoe Casino. "If I take my resource and your resource and their resources and put them all together, then we can do something big" says Parrish.
Humanitarian of the Year Award nominee, Na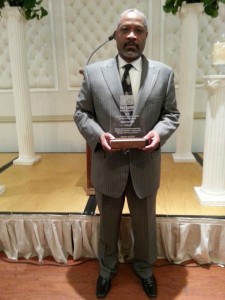 nnette Suttle-Holmes, recognized the abundance of help that the Center receives throughout the year. "We have so many people that come and do great things.It always falls from heaven somewhere." However, it was the personal story of how someone supported the Center that Executive Director Brooks shared which illustrated the impact of helping someone in need. She said a woman called on Christmas Eve stating 'she didn't have anything' shortly before the Center was preparing to close. Brooks had nothing to offer her but eventually told her to call back. After a few phone calls, someone brought 'Christmas trees' and someone brought a 'bicycle' and then 'a hat and gloves' to the Center. Brooks says the woman had to make four trips to pick up all her gifts; and on the last trip said that 'because of what you did, my children will have a Christmas.' In hindsight, Brooks reveals, "I didn't do anything special but it doesn't take a lot of big things to help people."
Championing the spirit of Bea Gaddy
Other entities that made this event possible were Celestial Catering, who prepared a sumptuous roasted herb chicken and rice pilaf dinner, and P.L.A.N.S. Management Events Company, which coordinated the decorations and table settings for the extravagant Gala. Anita Riley, Founder and Events Coordinator of P.L.A.N.S. felt she 'should be paying it forward' and that the feeling of help yields its own reward which was contagious in the room among the Gala attendees.
As the event came to a close, everyone danced with Brooks and several planning committee members to the wobble song and were treated to a slice of pound cake. John Harris, a member of the planning committee, felt it was 'satisfying' that the nominees 'are doing great things and [that] they should be recognized.' According to Suttle-Holmes, if Bea Gaddy was alive today, she would say, "Get up and do something. Get up and help. Get up and feed."
The Bea Gaddy Family Center is located on 425 N. Chester Street, Baltimore, Maryland 21231.